Feature description
Having more than 8 RC channels is more and more required especially for RC planes. It's not unusual to have such a setup on an RC plane :
CH 1 : left aileron

CH 2 : rudder

CH 3 : throttle

CH 4 : elevator

CH 5 : right aileron

CH 6 : camera tilt

CH 7 : camera pan

CH 8 : APM mode
Which leaves no channels for additional functions such as flaps, airbrakes, landing gear, lights, parachute and so on.
The beta version of Ultimate LRS provides the ability to use 16 channels rather than 8. Many RC transmitters such as FrSky Taranis or 9xr can send 16 or more RC channels.
Hardware setup
The 16 channels are available on the RX in different ways :
ULRS provides a serial PPM for an APM or Pixhawk or any FC accepting serial PPM. This option is however limited by the ability of the flight controller to manage the additional channels, for example APM is limited to 11 channels.
Using a PPM to servo converter such as this one.
Recommended option: 

Remark : requires Ultimate LRS beta 2.30+
Connection diagram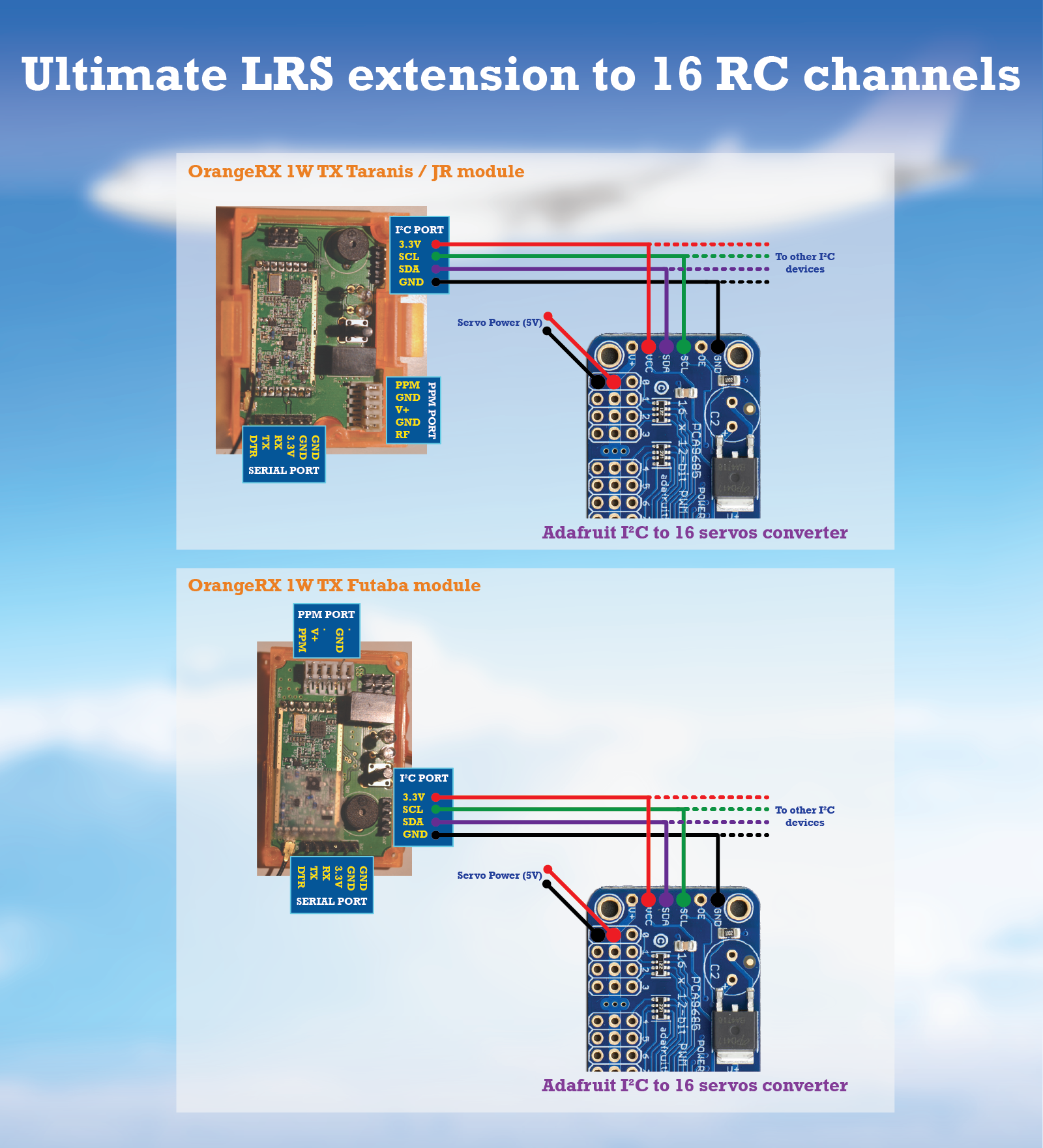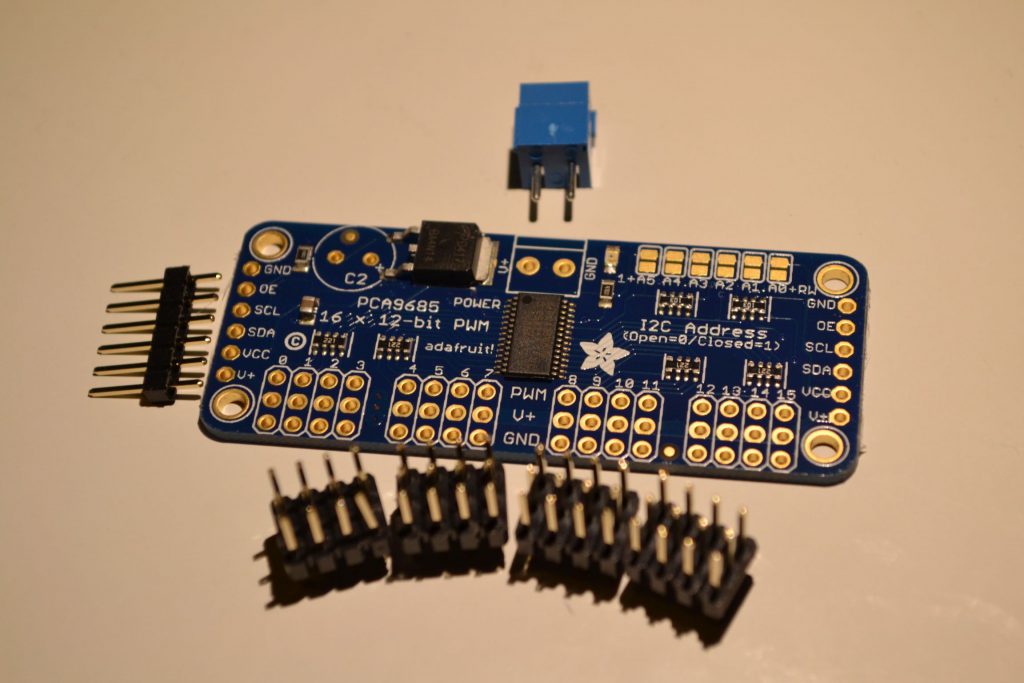 Remarks
The Adafruit module must be connected before the ULRS is turned on (because of a specific initialization sequence sent at start-up)
This board is based on a PCA9685 chip (datasheet)