Introduction
What's a 3DR radio ?
3DR radio is a product from 3D Robotics which provides a telemetry link, and is often used by APM users. It is sometimes sold as a combo with APM.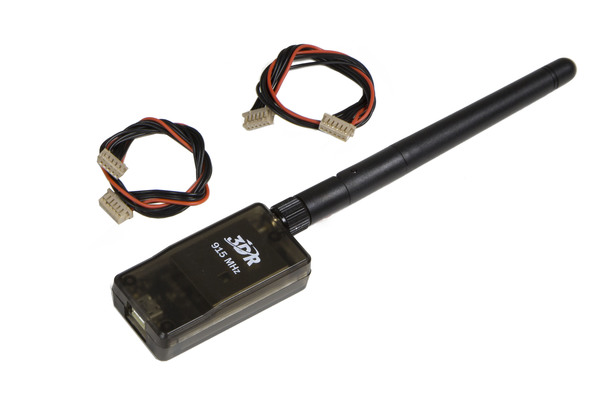 Comparison
The main differences between 3DR radios and Ultimate LRS are the following :
Connection speed
Ultimate LRS is much faster, here's a comparison of connection speed between Ultimate LRS and 3DR radio :
Power
3DR radio : 100 milliwatts
ULRS : 400mW, can easily be modified to 1 Watt.
Cost
3DR radio : $100 for two modules.
ULRS costs $57.90 for two modules (OrangeRX 1W)
It's also possible to use a 1W module + a 100 mW module for a cost of $48.94
RC Link
3DR radios : only a telemetry link, RC must be transmitted by another mean.
ULRS transmits telemetry linke and RC signals.
RSSI
RSSI is an indicator of signal strength : it allows to know when we are at edge of reception.
ULRS provide RSSI on the TX and on the RX, which can for example be shown on an analog meter, a voltmeter, or an OSD.
Buzzer
ULRS provides an acoustic signal when a packet is lost, which gives a real time feedback of the link quality (for long range).
USB
3DR radios have built in USB connectivity, while ULRS requires an FTDI (USB to serial) adapter.
Sensitivity
3DR radios has a sensitivity of -117 dBm.
ULRS has a better sensitivity of -120 dBm.
Range
The power difference of 10 dBm (1000mW = 30dBm) – (100mW = 20 dBm), and the sensitivity difference of 3 dBm (-120 dBm – (-117 dBm)), makes a total difference of 13 dBm, which gives ULRS a range of more than 4 times the range of the 3DR radios.
Good antennas allow to go even further : a user reached 40 km with Ultimate LRS.